2013 was a very hectic year, I started some major projects at college and also started working. I was all a bit manic but one thing I loved about 2013 was music. I found some new artists and just enjoyed some of my favourite singers new music and I thought I'd share with you the main music I have been listening to throughout 2013.
Body Music - AlunaGeorge / Halcyon Days - Ellie Goulding / Settle - Disclosure
Brand New Machine - Chase and Status / ARTPOP - Lady Gaga / Days Are Gone - Haim
I'm not an expert on music so I can't tell you all the intricate details about these albums. What I can tell you is that they are all brilliant and have been playing non stop all year.
"Body Music" by AlunaGeorge are a breath of fresh air in the music industry, bringing back old style R&B and bringing a new urban feel to it. They shot into the limelight when they were featured on Disclosures "White Noise" and ever since then I have been smitten with the pair and am excited to hear what they have to offer in years to come.
"Halcyon" Days was Ellie Goulding's second release of Halcyon, with an array of new songs I eagerly anticipated the release of this album. "Burn" was the first track released from this album and was a huge hit in the UK, topping the singles chart and also becoming an anthem played everywhere. The album is full of dance tracks, with collaborations from DJ Fresh and Madeon this made the album upbeat and exciting. On the opposite side of the spectrum it had some beautiful ballads like "How Long Will I Love You" and "Hearts Without Chains". I guarantee this album will not disappoint!
"Settle" was Disclosure's debut album. Every song they have released has been a hit and so was this album. They were made instantly famous with their track "Latch" and ever since they have been releasing hit after hit. The album is full of deep house sounds mixed with electro and some dubstep thrown in there made for a thrilling album. I was lucky enough to see them earlier this year and they were absolutely amazing. The album is full of collaberations with Eliza Doolittle, Jessie Ware, Sam Smith and many more. I highly reccomend this album (as I do for the other albums!)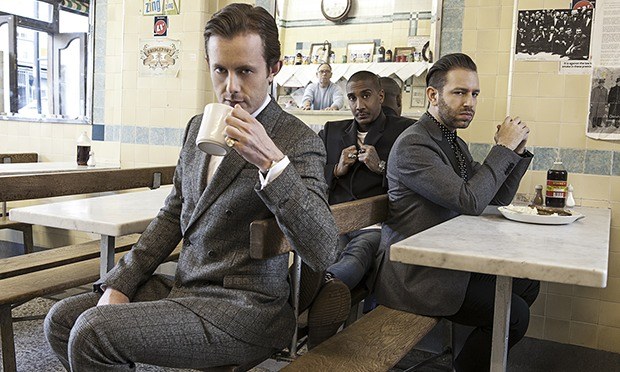 Chase and Status are maybe one of my favourite acts. I have loved them for years now and their third album "Brand
New

Machine" did not fall short. This album is completely different to the rest of their albums. It is full of contrasts from

heavy industrial hip-hop Dubstep to retro-90's club mixes. I also got to see them live and they were absolutely amazing! I love that they are able to alter their sound whilst still being polished. A long awaited album and it was

definitely

worth the wait.
ARTPOP is by far my favourite album of 2013. Waiting for two and a half years for this album was hard. The longer I waited the more excited I became. The release of "Applause" really got me excited and then FINALLY November came and the album was released. The album was made in collaberation with Zedd and Madeon and gave the album a completely different feel. ARTPOP is an explosion of pop and dance music. It's fresh, uplifting and just makes me happy. This has been on repeat since November and I think it will be for the whole of 2014.
The last album is "Days Are Gone" by Haim. This album is a hard one to describe. It is full of retro feels brought into the present, full of soft rock blended with R&B and pop, a winning combination for me! I cannot fault this album whatsoever. There isn't song I don't like, they all buzz with personality and the album is so easy to listen to. If you're trying to find a new album to relax to or an album for your car, you have found one here.
So there are my favourite albums of 2013. I am so excited to see what the music industry had in store for 2014! Have you listened to any of these albums? What do you think?
I just want to wish everyone a Happy New Year and I hope you have a wonderful 2014 xxx
If you want to keep up to date with the world of AlexRocksXO be sure to follow me on all the usual sites. Links are below :-)
Twitter / Flickr / BlogLovin / Tumblr / Instagram